2018 Jan 26
Sri Lankan authors are known for their compelling penmanship that never draws far from Sri Lankan roots, rich in culture and Sri Lankan traditions. Here's a list of the ten best books by Sri Lankan authors that will take you down a road of rich cultures and past societies!
1. Colpetty People- Ashok Ferrey

One of Sri Lanka's most popular authors, Ashok Ferrey certainly tops this list! Composed of a series of short stories, Ferrey's debut covers the journey of Sri Lankans as they navigate worlds between Ceylon and the West.
Ferrey, born in Sri Lanka yet raised in East Africa, had this very novel shortlisted for the Gratiaen Prize in 2003.
2. The Good Little Ceylonese Girl- Ashok Ferrey

Another popular collection of stories that covers Sri Lankans finding their places in different corners of the world! Humorous and entertaining , the tales cover the individuals in different circumstances and situations while yet managing to stick to their Sri Lankan roots.
3. The Jam Fruit Tree – Carl Muller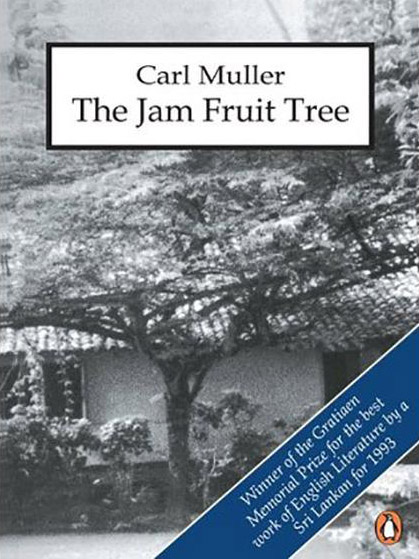 In this novel, Muller transports the readers into the past times of Lanka and gives us a hilarious and compelling biography on the lives of his people- the burghers of Sri Lanka. The Jam Fruit Tree is one of Muller's best works and is the initial book in the Burgher trilogy, winning the Gratiaen Memorial Prize for best work in English Literature by a Sri Lankan in 1993.
4. Reef – Romesh Gunesekera

Winning universal praise and a spot as a finalist in the Man Booker Prize, Reef explores the lives of marine biologist, Salvador, and his house boy, Triton, against the backdrop of political unrest, a spoiled paradise and the island's disappearing reef.
5. On Sal Mal Lane – Ru Freeman

The Herath family, having just moved to Sal Mal Lane, is threatened by the mounting dangers of civil war. Freeman's riveting book focuses on these ordinary children and the adults charged with their care living their lives as war clouds build ahead to form a historically rich tale of love and loss.
6. The Road from Elephant Pass – Nihal de Silva

Winning the 2003 Gratiaen Prize for creative writing in English, this novel battles ethnic conflicts of anunexpected love affair between a Sinhalese Captain of the Sri Lankan Army and a woman named Kamala Velaithan – a member of the LTTE. Nihal de Silva manages to spin an intriguing tale of adventure and a haunting romance to give the readers a touching tale of survival and love.
7. Funny Boy- Shyam Selvadurai

Arjie is an oddity- a funny boy. We follow his large family of affluent Tamils through his eyes as he comes to terms with his homosexuality and the racism of the society in which he lives. Violent roots and tragedy befalls as the novel progresses against the backdrop of the war between the army and the Tamil Tigers.
8. Island of a Thousand Mirrors- Nayomi Munaweera

This literary debut features 2 young women on opposing sides of the devastating Sri Lankan war. Culturally rich, achingly bittersweet and narrated in 2 different, yet equally unforgettable voices, Munaweera's debut has been long listed for the Man Asia Literary Prize and won the Commonwealth Regional Prize for Asia and is described as being a powerful portrait of Sri Lankan history.
9. Chinaman: The Legend of Pradeep Mathew- Shehan Karunatilaka

This tells the story of an alcoholic journalist's quest to track down a missing cricketer of the 1980s, all the while portraying Sri Lankan society, culture and its politics both inside and out of the game of cricket.
10. Behind the Eclipse: The Unheard from the West African Ebola Crisis – Pramudith Rupasinghe

Deviating from Sri Lankan culture – rich tales we find Pramudith Rupasinghe- who is considered to be one of the more emerging authors of these times. Beyond the Eclipse is set in Africa and forms an intriguing tale of a young tribal boy who survives the Ebola crisis. Despite straying from the traditional Sri Lanka based books, Sri Lankan author Rupasinghe creates an intriguing tale of love, courage and sacrifice marking him to be a skilled writer of his time.